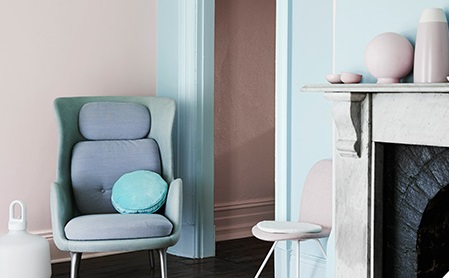 We write to tell you that we were very impressed with the painting job that Frank completed at our house in February, 2014. Frank gave a competitive quote and the work was completed exactly on time. Frank and his team were punctual, professional , competent, polite and very obliging.
The job was excellent and we are very happy with the results.
We'd be happy to refer your company to anyone seeking a top quality job. Feel free to offer my email address to any prospective customers for our endorsement.
Michelle and Nathan Rosen
———————————————————————————————————-
I recently had my weather board property painted by FG Top Quality Painting and was very pleased with the final outcome. Frank was very professional, prompt and willing to give advise to achieve good quality work. He is reliable and friendly and his prices are competitive. I would definitely use Frank for any future painting jobs I require.
Poppy
Northcote
———————————————————————————————————-
I wish to confirm that FG Top Quality Painting ABN 40782520069 contracted to paint our Doncaster Club Rooms externally and internally.
Although the building had several functions during the month of February 2012 Mr. Giannakopoulos' staff worked around the dates and times without falling behind on the painting schedule or disturbing those attendees at the various functions.
The area within our Memorial section was a difficult location and our external Cenotaph and Memorial Wall also proved a challenge for Mr. Giannakopoulos however his staff were excellent. Our Memorial/Cenotaph Wall now looks as if it was just built thanks to Frank and his staff of Jaffa, Kim and Charlis.
Our Board have no hesitation in recommending FG Top Quality Painting and his staff to anyone wishing to use his company and his very obliging and qualified staff.
Should you wish to verify this testimonial please do not hesitate to ring me.
Charles Collins MBA FAICD
Senior Vice President/Treasurer
Doncaster RSL Sub-Branch
———————————————————————————————————-
We all know how hard it is to find a good tradesperson, one that you want to keep, but dealing with Frank has been such a pleasant experience. In the quoting process Frank shared a photo portfolio of his work with me, giving me confidence of his experience and quality of his paint jobs. There was some degree of complexity in the paint job I required as it was an investment property for leasing.
The paint job was required to help lift the rental price without costing too much, it needed to be able to withstand renters who don't tend to look after the property well, and also, there were serious and extensive cracks that needed to be fixed. Frank was able to offer sound advice on ways to reduce cost without substantial compromise on quality. He was very patient, clear, and detailed in explaining what I can expect at different price points.
After a lengthy conversation on my painting needs I very quickly received a quote from Frank, not only was the price very competitive, all the information I needed were included, it was simple and comprehensive. I just felt that I could trust him.
When the paint job was completed I was over the moon with the quality! It was better than I thought given I have requested to cut back on cost in a number of areas, can't imagine what it would it be like if I had asked him to give me the best!
Throughout the process Frank was always very responsive to my requests/questions. He kept me informed of the progress, delivered everything he promised, and completed everything on time. Plus he's very punctual! The paint job helped bumped up the rental price of my property to the level I expected and it was leased very soon after. All in all I'm very happy with the results so I highly recommend Frank's work, he's a keeper!
Teresa Lee
Altona
———————————————————————————————————-
The writer wishes to confirm that FG Top Quality Painting ABN 40782520069 painted my property located at 10 Sandra Court Donvale 3111 during the last week of February and first week of March.
The inclement weather at the time was not only a nuisance to the writer but most frustrating to Frank and his personnel but they varied their times on the job to complete the painting without any impact on the painting or quality of the finish.
Frank's staff were without peer during this time and I can earnestly say that anyone who uses their services will not be disappointed with their efforts and quality of finish.
Should you wish to call me regarding this testimonial please do so using the below detailed telephone number.
Yours faithfully,
Shayne Hamilton-Collins BComm.
ANZ Banking Corporation